Dear Parent(s) of Seniors or graduates, As a current senior or recent graduate, it is time to complete the FAFSA for the 2021-2022 academic year. FAFSAs can be completed at
www.fafsa.gov
. By submitting it prior to December 1st, you will maximize the financial aid eligibility.

Parents, The 6th - 12th grade teachers will have a Character Strong training Tuesday, Oct 20th. Students in those grades will not be involved in Zoom classes with their teachers, on that day. However, students in grades K-5th, will follow their normal class routine. Thanks, Darrick Cope

Registration Open for AWS Girls' Tech Day Amazon Web Services Girls' Tech Day is going virtual this year! We hope that you will encourage your students to join us on a magical and adventurous journey to explore Machine Learning, Artificial Intelligence, Coding, Virtual Reality, Robotics, and more! This complimentary event will inspire and motivate girls and young women, ages 8-24, to develop and pursue their interests in technology. Girls' Tech Day includes: Speaker Sessions – Learn about the experiences of students and women in technology. Interactive Coding Sessions – Compose a melody, code virtual models to walk a runway, program an online robot, or build avatars using artificial intelligence. Fun with STEAM – Create magic with STEAM (Science, Technology, Engineering, Art, & Mathematics), download the Girls' Tech Day playlist, and much more. Activities are designed so that students can go at their own pace, and join the event as many times as they like between November 14 – 28. Our program also supports teachers and staff who want to participate with their classes, girls' tech groups and clubs. If this sounds exciting, we ask that you share this information with your faculty, staff, parents and students. Only parents, guardians and teachers may register participants under the age of 18. All activities require an electronic device like a computer or mobile phone with Internet connection. Registration is now open, and simple. If you would like to learn more about Girls' Tech Day, or register, click here
http://www.cvent.com/events/aws-girls-tech-day/event-summary-bd517818d92949a99198c428f7b8a8bf.aspx
, or contact me at
deoldham@amazon.com
. Donna E. Oldham, APR (she/her/hers) Amazon Web Services Community Engagement Manager – Americas

It was great to see the 3rd graders in the classroom today. Hope you all had a wonderful time and are ready to come back tomorrow.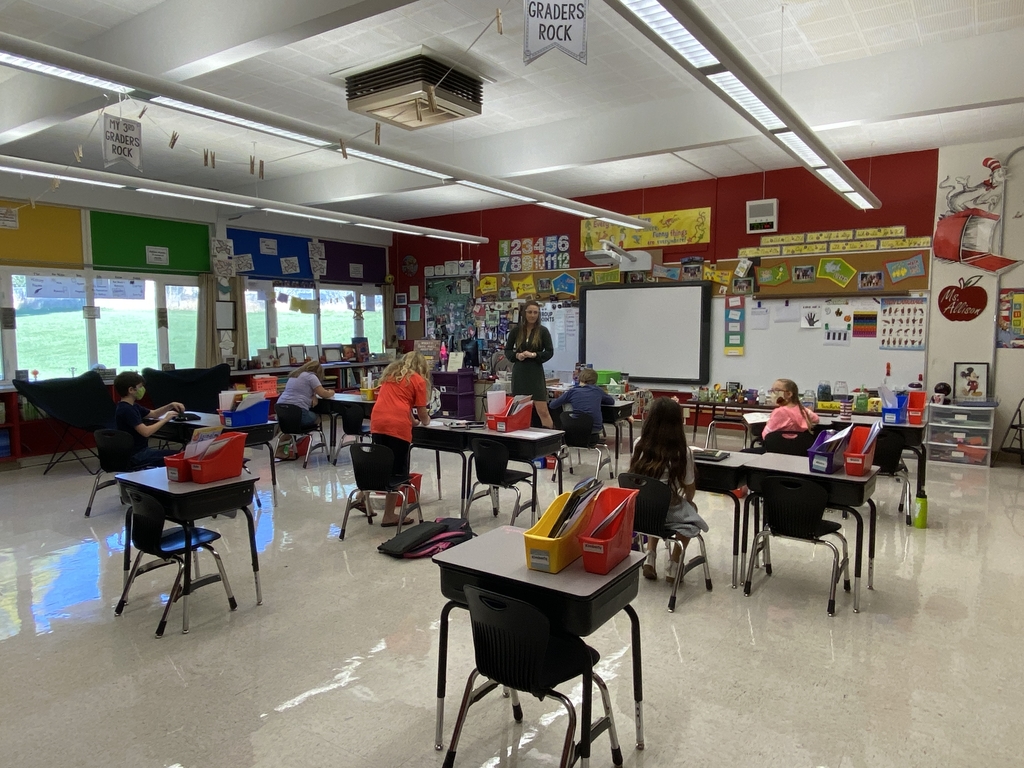 As Thursday came, so did the 2nd Graders. Great to see more students in the building, even if it is only for two hours.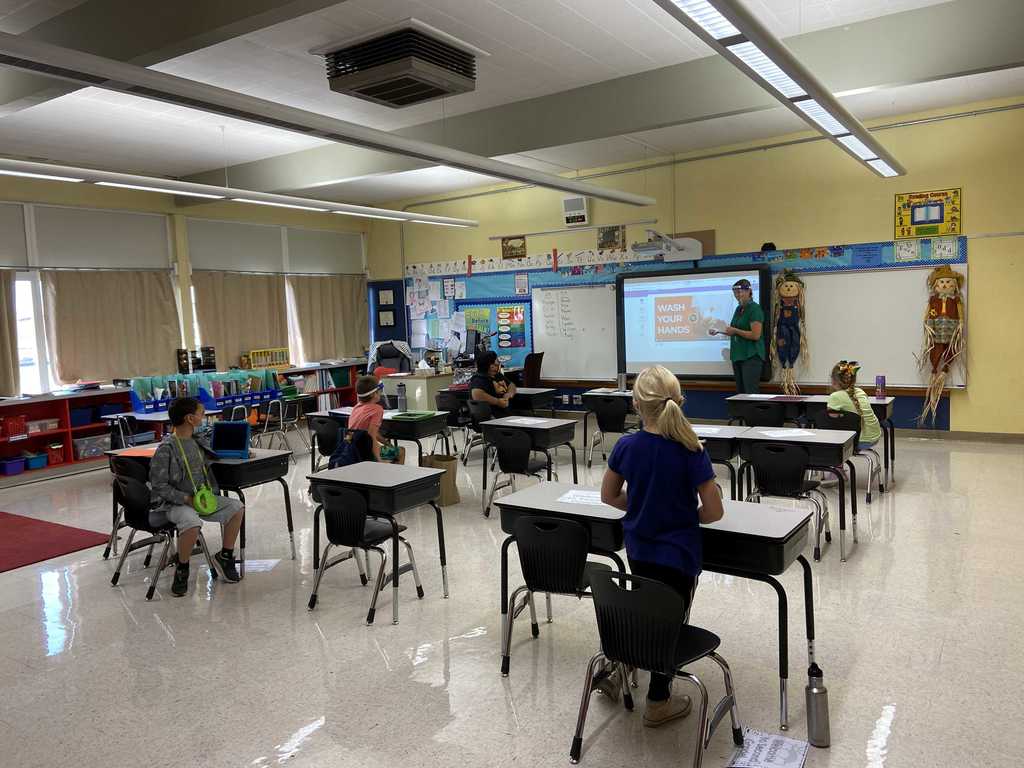 The 1st graders are here, let's give a cheer!! Yeah, I know its corny, but it rhymes. =-) Glad to see another group of students taking advantage of the Limited In-person instruction.

There will be a parent meeting on Thurs., Sept. 24th at 7:00pm in the Helix main gym for all high school students interested in doing sports for the 2020/21 school year.

As we begin using the technology for Comprehensive Distance Learning (CDL), it is inevitable that issues will arise. The IMESD is offering a Student and Family Technology Support line. See the attached flyer for more info.

Just a reminder that Mon., Aug. 31 - Wed., Sept. 2 will be Orientation and materials pick up at the Helix School District. You should have been contacted and given a day and time to meet with your student's teacher. If you have not been contacted, please call the office on Monday. Also, please bring a backpack, wagon, wheel-barrow, etc., to haul home your student's materials. Thanks, Darrick Cope

Good afternoon. Just to reassure those wondering, out-of-district students who are currently enrolled and their preschool siblings are exempt from the regional moratorium on transfers. Thanks, Darrick Cope

Parents Reminder, Mandatory Registration Tues., Aug. 18 & Wed., Aug. 19, 7am-3pm. Helix will conduct Orientation on Mon., Aug. 31-Wed. - Sept. 2. Orientation will give parents and students a chance to meet with their teachers. More info will be give out at registration. Thanks, Darrick Cope

HELIX MANDATORY REGISTRATION If your last name begins with A-L Tuesday, August 18 from 7:00 am to 3:00 pm If your last name begins with M-Z Wednesday, August 19 from 7:00 am to 3:00 pm Contact the district office, if you are not able to make it on the these dates/times to register. We will do our best to work with your schedule and set up an appointment. Please remember to bring your updated vaccination records. Face coverings are required by the state. If you are not wearing a face covering, we will assume you have a medical condition and can't wear one. Thanks, DC

Good evening. The mandatory registration scheduled for Aug 11th and 12th has been rescheduled for Tues., Aug 18 and Wed., Aug 19. This change was initiated due to the final ODE, OHA and Gov Brown school update which will occur on Aug 11th. That will give the District time to implement any changes prior to registration. Sorry for the inconvenience. Thanks, Darrick Cope

It is with a heavy heart and a high level of frustration that I send this message. In a press conference today, Gov Brown and OHA reported on a COVID health metrics they have been using to assist them in determining whether or not schools can resume in-person instruction for the start of the 2020 school year. At this time, most schools in Oregon will not be allowed in-person instruction to start the school year. All school districts will be required to offer only Comprehensive Distance Learning instruction. Hopefully, as the health metrics change in Umatilla County and the cases per 100,000 decrease, the Helix School District will be allowed to return to in-person instruction. Thanks, Darrick Cope

Employment opening in the Helix School District

Good evening. Just so everyone is aware, the plan is to have onsite classes in the Helix SD starting Monday, August 31, Monday-Friday, 8:23am-3:19pm. I am preparing an Operational Blueprint for Reentry that makes a few adjustments and provides for the required social distancing guidelines. More info will be provided as the plan develops. Contact me with questions or concerns. Thanks, Darrick Cope, Superintendent

Don't forget that Thursday, Sept. 5th is Grandparent lunch in the Helix School District. All grandparents are invited to have a FREE  lunch with their grandchildren and visit their classrooms afterward. Students K-4th grade go to lunch at 11:05am, 5th-8th grade at 12:00pm and HS at 12:08pm. Hope to see you there!

A huge thanks to Dr. Derek Earl and his staff who gave free physicals to 20 Helix students during registration on Tuesday, Aug. 13th. Dr, Earl has also donated countless hours as the Helix School District's official concussion specialist.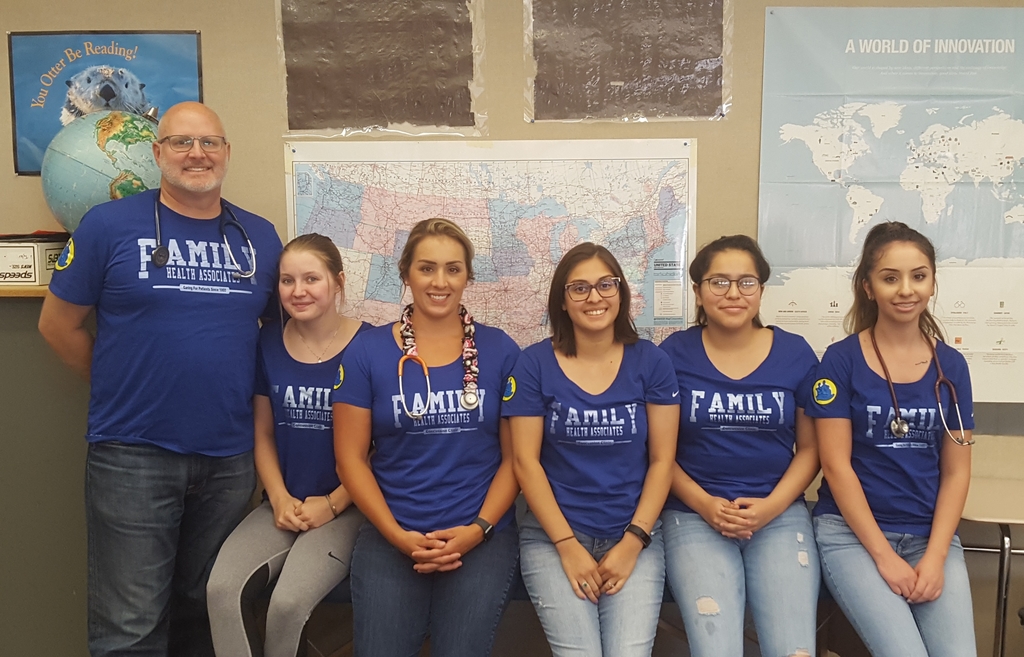 Employment openings in the Helix School District: Coaching -HS Boys Basketball, MS Boys Basketball, Hs Tennis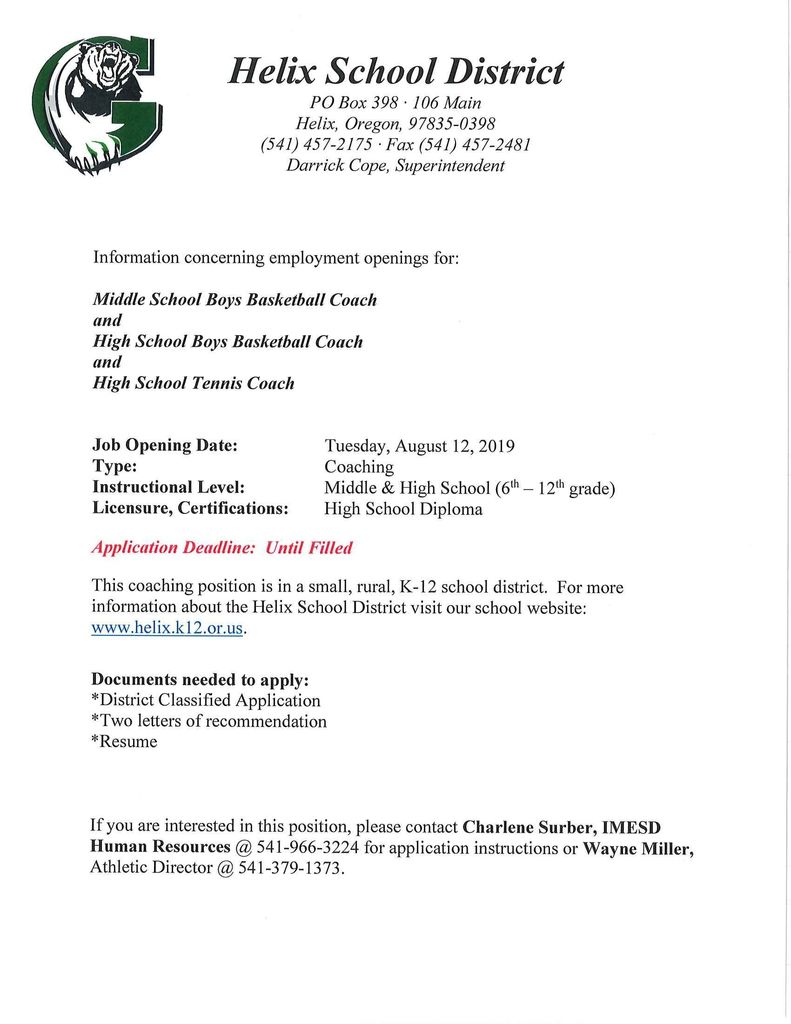 Don't forget the mandatory registration on Tuesday, August 13th from 7:00AM to 6:00PM and Wednesday, August 14th from 8:00AM to 12:00PM. Also, Dr. Earl will be offering free sports physicals from 9-11am on Tuesday, Aug. 13th. Call the Helix office 457-2175 if you have questions.